At this year's Google IO 2018, Google announced its cooperation with Labster VR in order to provide pupils and students worldwide with access to Virtual Lab Simulations via Google Daydream and Lenovo Mirage Solo. The joint project is intended to give learners in biology and chemistry in particular more opportunities to deepen their theoretical knowledge and even allows them to offer a biology course via distance learning for the first time. Not only will realistic practical situations be simulated, but the acquisition of knowledge will also be supported in predefined learning steps.
Labster VR – Virtual Lab Simulations for pupils and students
The Virtual Lab Simulations of Labster VR were developed in cooperation with Arizona State University (ASU) in order to adapt the immersive facility validly to the corresponding learning content. As part of the project, the university is now offering a complete online course in biology for the first time in autumn 2018, in which students are trained in cellular and molecular biology, ecology and animal physiology in a total of 30 different VR simulations.
In addition to the ASU, the modern learning project is also being used at other universities. These include the University of Roskilde in Denmark, the University of Texas in San Antonio, McMaster University in Canada and Roger Williams University in Rhode Island. In addition, scientific research data on the project will be collected at these learning institutions in order to investigate the use of VR technology in higher education. The successful application would allow the educational institutions to offer more places for the courses of study or distance learning in the natural sciences in the future.
Students will have access to the VR Lab Simulations via HMDs (Google Daydream or Lenovo Mirage Solo). Various options are available within the immersive learning environment. Either ready-made learning steps are passed through, which represent the theoretical knowledge of the respective learning section in 360-degree animations, or interactive experiments with simulated data and results are offered to deepen the theory.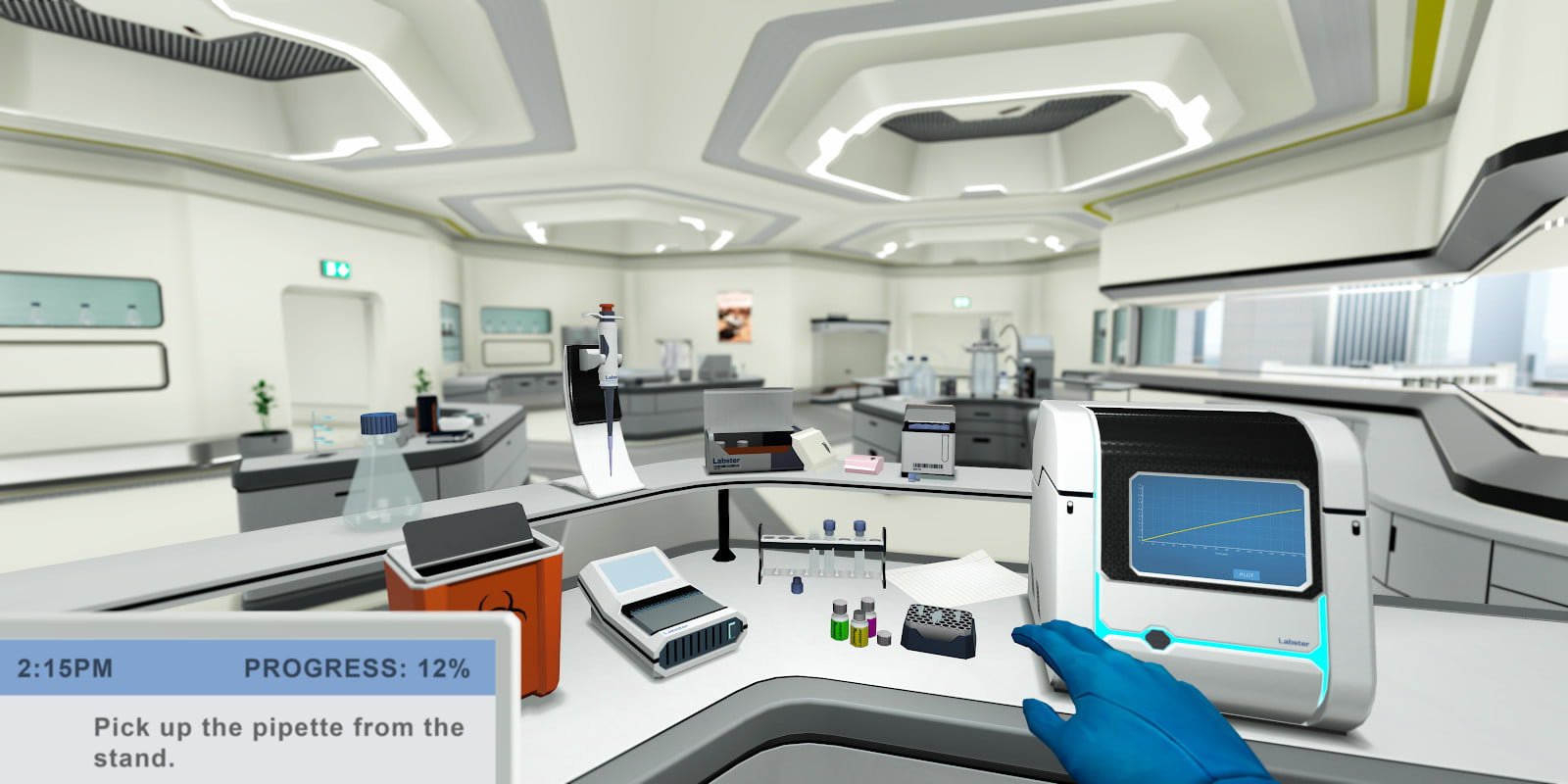 Since practice in sciencec is unavoidable within the STEM-subjects, virtual simulation even offers many advantages over realistic laboratory facilities: The execution of the experiments is completely safe, access is unlimited at all times and thanks to technical gadgets, it is even possible to zoom in to a molecular level. Thanks to visualization, dry content can be conveyed in a more tangible way. Time can also be manipulated, e.g. to bring about the result of an experiment more quickly or to revise a possible error in the run.
Thanks to individualised feedback, learners can draw conclusions about their learning success and cross-reference to theory in order to look something up if necessary. Universities also derive monetary benefits from the use. After all, there is no need to provide expensive resources for the students, as these are offered in digital form.
Together with Google, the VR laboratories are now to be offered at the universities via Labster from the Google Play Store. In the future, the project is to be extended to other universities and schools. Labster is also already working on numerous other simulations in order to provide even more learning opportunities in the future.
(Source: Labster VR | Google Blog Education)
Last modified: 23. July 2020